BONE TINGLING CAKE
HANDS-ON CAKE DECORATING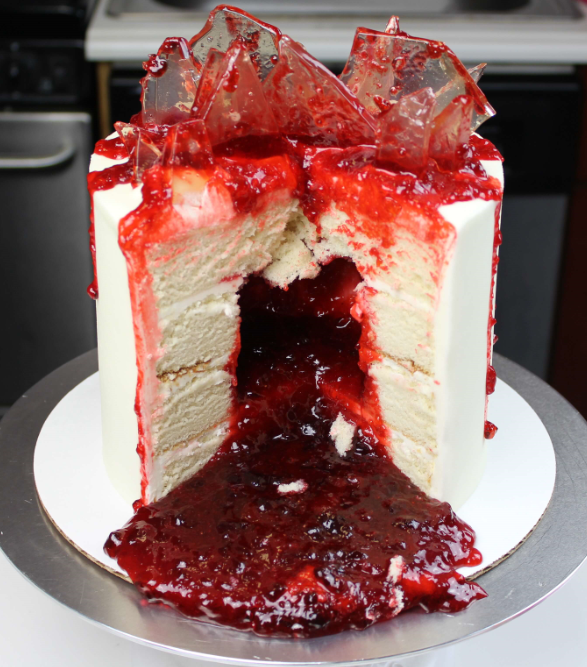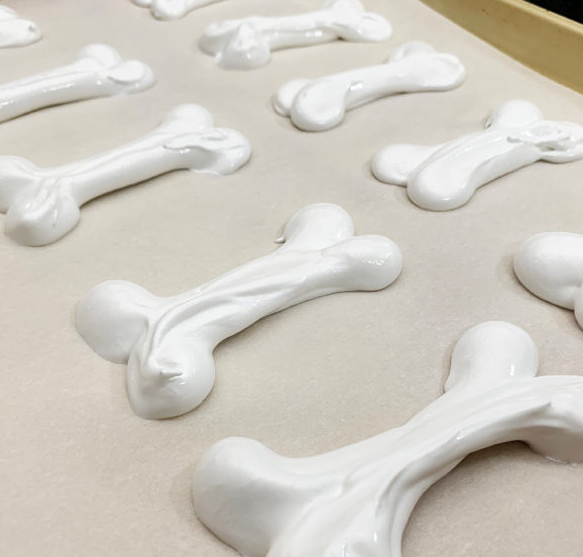 TONIGHT'S CLASS
Create a 'bloody' surprise filled cake; complete with meringue BONES.
We will also learn to work with sugar to create GLASS SHARDS. A lot of different MEDIUMS will be used in this class.
Class skill level 2 or those moving forward from the BASIC training to learn new skills and techniques.
Prepare to be the hostess with the mostest with this edible work of art!
CLASS MENU
Cake, Buttercream, Meringue, Red Jam Filling, Chocolate Fondant, Isomalt/sugar, Unicorn candies, Cocoa Powder
ABOUT YOUR INSTRUCTOR
Robin is an award winning cake designer, who has been creating 3D and specialized cakes for over 16 years! Her cakes are customized with high attention to detail enhancing the overall experience for all and will surely not disappoint. Robin recently relocated back to the Brandon area with her family and has happily rejoined the Rolling Pin team of culinary instructors!

Follow her on:
Facebook: I Smell Cake
Instagram: Robinhanson_cakes

Join Robin and learn basic cake building and decorating skills. This class is great for newbies; building confidence in creating a fun cake at home and for those who just need a refresher course in basic fundamental skills/techniques. Bring a friend or two and enjoy!

The techniques we show you are so user-friendly - you won't believe how easy it is to create a professional looking masterpiece! All of the tools you need, including the cake.
Need a custom cake? Order from Robin!
Unlike other cake decorating classes, WE supply the cake and all tools needed to successfully complete this class. You do not need to invest in any of the tools BEFORE you attend the class. All you need is the will to learn and the desire to decorate. If you decide you want to get into cake decorating, we do sell all of the tools and ingredients in our retail store. Remember, students get 10% off ALL retail items the day of class.

This is a HANDS-ON style class. Closed-toe shoes and restraint for shoulder-length or longer hair is required.
This class is an ADULT experience. Please do not register anyone under 14 years old for this class. If you would like Chef Dave to consider your kid/tween (10-13) for this class, please contact him at dwest@rollingpinonline.com BEFORE registering.
House wines, beer, iced tea and coffee are included. Other wines by the bottle and the glass are available at an additional charge.

Become a RP Insider and receive a 10% discount on all retail merchandise except Big Green Egg products on the day of class!
Given this is a decorating class, there is no meal included. Please make appropriate arrangements.