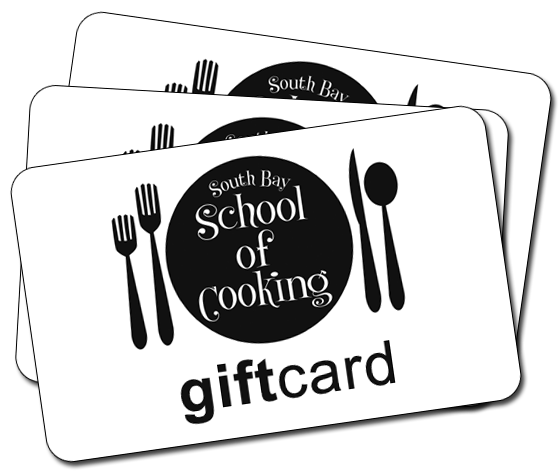 COOKING CLASS GIFT CERTIFICATES
Perfect for any occasion--birthdays, wedding and anniversary gifts, stocking stuffers, or thank you's. Certificates may be sent via email or postal mail to purchaser or giftee. You can purchase one in any amount over $80.00 or multiple certificates for different people at the same time and select date(s) for certificates to arrive by.
Gift certificates can ONLY be purchased
through online system. No walk-in purchases.
Want it ASAP? Email Certificates are generated automatically via our online system and are sent out in a separate email and can take up to 15 minutes for system to send.
US Postal Mail Gift Certificates Available. USPS may take about 3 business days but we cannot guarentee anything that the post office does.
PLEASE NOTE: We will be closed for vacation Aug 26--Sept 5, Postal Mail Gift Certificates will not be available at this time. .

If you already have an account log in on the left to make purchasing a gift certificate faster and easier.